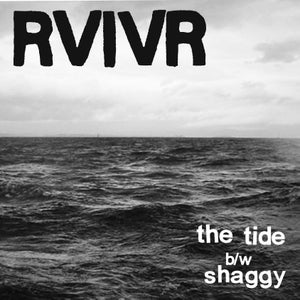 $

10.00
PREORDER: (read carefully)
There are TWO options.
$10 is for PICK UP at one of the RVIVR SHOWS IN AUS this coming Feb.
$13.50 is the price POSTAGE PAID - to be shipped out AFTER the tour, at the end of February.
THIS 7" IS LIMITED, preorders are limited, and remainder will be sold at shows.
ONLY ORDER WITHIN AUS.
For international orders, order from
http://rvivr.bigcartel.com/product/new-7-pre-order
------------------------
RVIVR have a fresh little 7" with two songs recorded separately over the past year coming out on One Brick for this upcoming tour in Australia. There's a new full length on the horizon and a lot of experimenting happening in the meantime.
These songs are about a lot of loss, love and voice.
------------------------
Listen here:
https://onebricktoday.bandcamp.com/album/rvivr-the-tide-shaggy-7