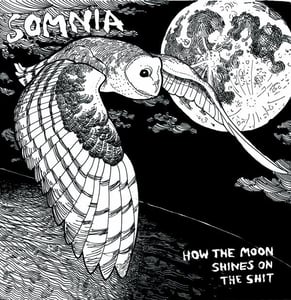 $

20.00
I have limited copies of this killer LP.
Don't wait on it!
Taken from rumbletowne records:
"After much ado and years of waiting, prepare yourselves for SOMNIA - HOW THE MOON SHINES ON THE SHIT!!?! 12 tracks of astral inspired pop punk composed and performed by David Combs (The Max Levine Ensemble, Bad Moves) and Erica Freas (RVIVR, myself etc.) with an all star backing band. A project literally born of dreams, it is an otherworldly pleasure to present this release."